Dentistry for Kids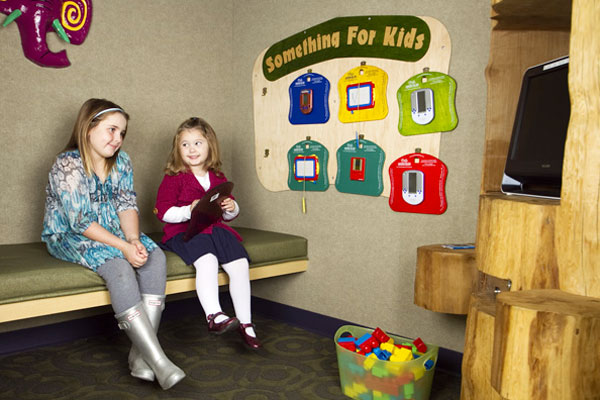 Your child's first dental visit will consist of a thorough review of your child's dental and health information, a comprehensive dental examination, and a discussion on proper diet, nutrition and good oral hygiene habits. Depending on the age and needs of your child, we will complete a professional dental cleaning, conduct re-mineralization therapy and take any necessary x-rays.


Some people negate the importance of baby teeth, thinking that they are going to be replaced eventually, so they are not important. Unfortunately, this is not true; baby teeth are very important and serve many functions in the mouth. Without proper care of your child's baby teeth, you could be setting him or her up for serious issues in the future.


It's important to teach your child good oral hygiene habits early, because cavities can start even before babies have visible teeth! Babies have 20 primary teeth that are already present in the jaws when they're born. Primary teeth start coming in around 6 months of age, and create a healthy foundation for adult teeth by maintaining space in the jaw.


Orthodontic treatment used to seem normal around the teenage years, but today, the American Association of Orthodontics recommends that kids seek orthodontic treatment as early as age seven. While this might seem much earlier than usual, it is considered the optimal time to give children a pre-screening to determine the health of a child's mouth. The earlier that children and parents are aware of what is going on in a child's mouth, the less invasive future treatments need to be to ensure a healthy mouth well into adulthood.


Great links on how to teach kids about oral health in a fun way! Downloadable activities for kids available too!